A lot can happen in 24 hours.  Matt's upstairs putting the second coat on the tree.  He deemed painting it "overrated" and suggested, instead of helping him, that I go in tomorrow with a small, not so fumy pot of paint and put on the final touches.  That's okay by me - I'll gladly use the time to add a few projects to Ravelry and write up a post!
I had to bring the outdoors in this afternoon to photograph my little Turtle Bowl since we ended up not going out after all. 
I'm not really sure what we'll put in this little bowl but it'll look really cute on his chest of drawers.  You're actually supposed to double the yarn but I didn't want it to turnout ginormous (and I don't follow directions very well) so I only used a single strand.  The bowl is a bit flimsy so I think I'm going to line it with a little felt.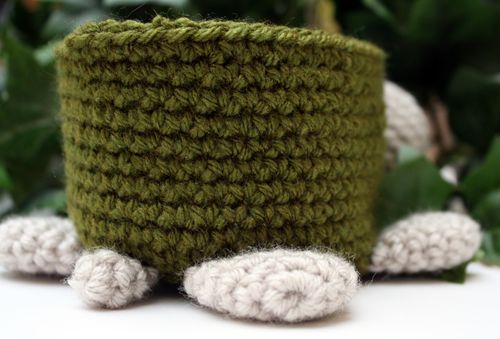 I know I've already mentioned the Baby Beanies book a million times but it is so freaking cute!  My plan is to knit all of the hats in it that are suitable for a boy over the next couple of years (or, at this rate, months).  I started with the Bedtime Stocking Cap.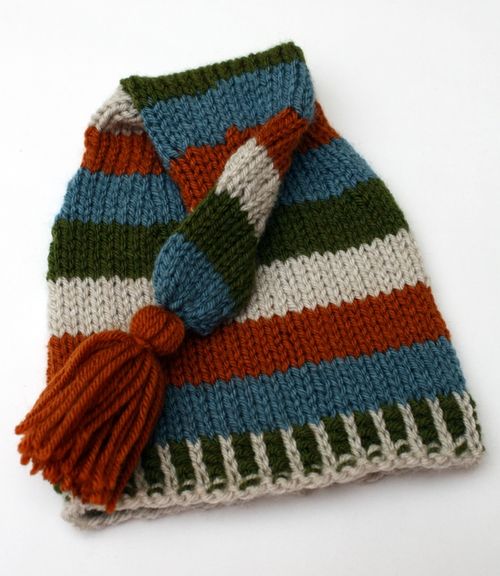 We went a little crazy with a line of baby clothes (onesie, hoodie, sweatpants and a blanket) that we found on sale at Target that featured helicopters in these colors so I figured they were perfect for a stripey hat.
And this is my second hat from the book - the Chocqua.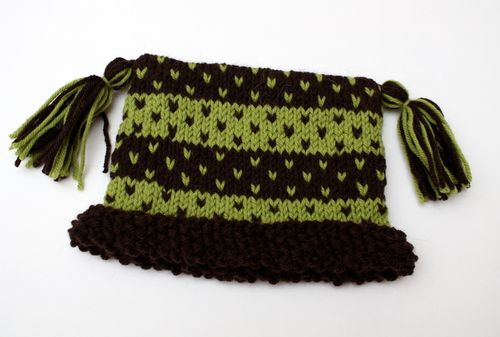 I knitted both of these in the 0-6 month size but I feel like I should have made this one a little taller.  It's cute, regardless, and makes me wish I had some Thin Mints...or Junior Mints.  Mmm, Junior Mints....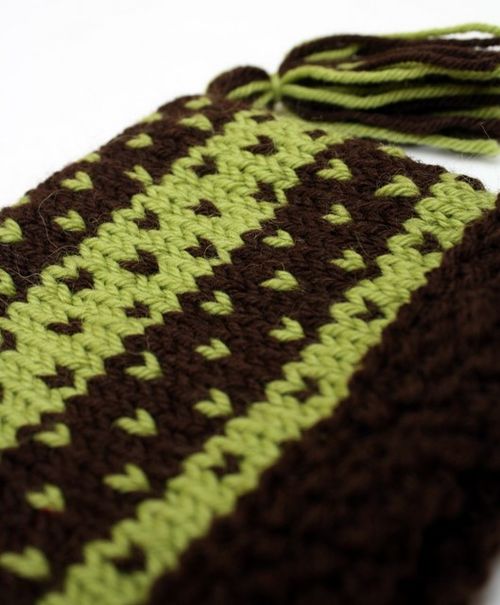 I can't help but think these beanies would be SO much cuter if we had a little noggin to model them but even if our little acorn were already here, he still wouldn't be posing for any blog photos.  When I posted that first scan photo we decided that that would probably be the last photo of the baby that I would post.  That rule might temporarily be broken when the baby first arrives but after that it will probably just be glimpses of chubby baby fingers and baby toes.  I think there's just something a little...scary isn't the word I'm looking for but it's close...about putting photos of our little one out there on the world wide web.  But do note that I used the word "probably" twice.  :)
I can't wait to to take the tape off the wall in the morning and see what our tree looks like.  After the tree is finished, Matt just (easy for me to say) needs to paint the trim and the ceiling and we can start moving in furniture and hanging pictures (that all need frames - yet another thing to add to the list of things to do)!  My future is also FULL of leaf making....