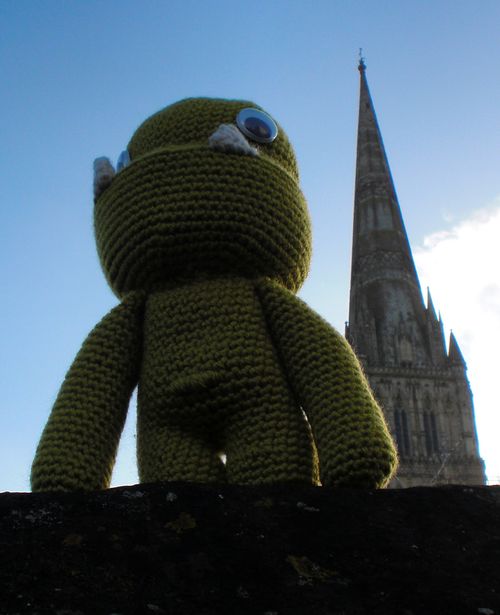 George would like nothing more than to be a security guard at the Salisbury Cathedral but, sadly, this position does not exist.
Big Blue by Roxycraft
4.00 mm (G) hook
Vanna's Choice in Pea Green
I don't think the top and bottom halves of his head are attached correctly but the pattern wasn't quite clear enough for me and the photos were, unfortunately, at an unhelpful angle. It makes him have less of an under bite and more of an all over alien look but it also makes him mine.  Otherwise, though, it's a great pattern and would make a cute Christmas gift for a little one (minus the plastic pellets he's stuffed with, of course).
Wow, I haven't crocheted much since I left
Dainty Kitty
to become Viking Tea Party - I had to create a "crochet" category for this post.